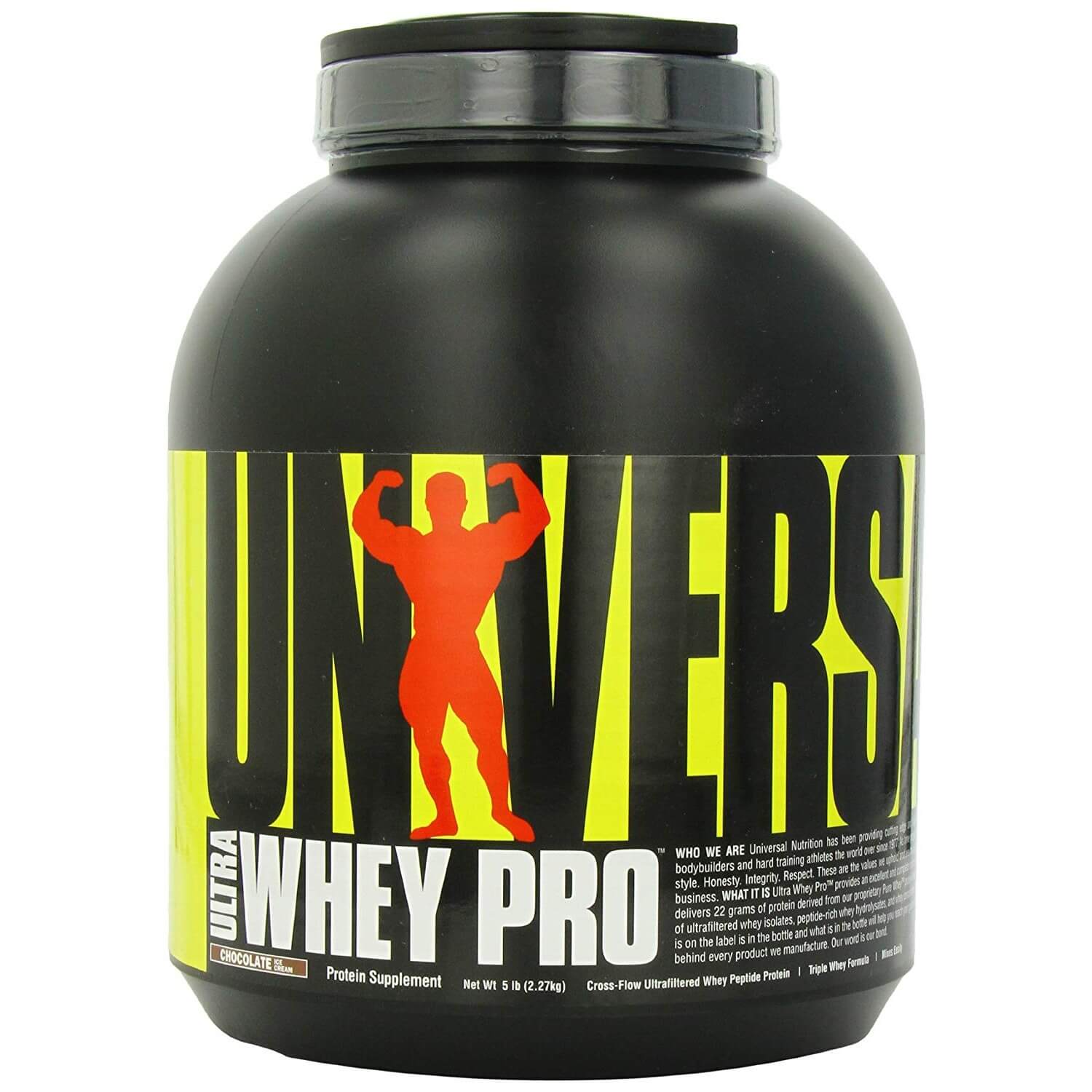 visit store
Universal Nutrition Ultra Whey Pro
Key Features:
Stimulates lean muscle growth
Keeps you energised all day
Speeds up your muscle recovery time
Increases your athletic performance
100% Authentic Sourced directly from
Brand
Ultra Whey Pro has set the new standard for high quality, affordable whey protein formulas. Whether you're training to gain quality lean mass or dieting to lose body fat, Ultra Whey Pro provides an excellent and complete source of whey proteins.* Every scoop delivers 22 grams of protein derived from our proprietary Pure Whey Protein Blend, a unique matrix comprised of ultra filtered whey protein isolates, peptide-rich whey hydrolysates, whey concentrate, and glutamine peptides.
Benefits
22 grams of protein per scoop!
Combines ultrafiltered whey isolates, peptide-rich whey hydrolysates and whey concentrate
Ultra-filtrated and processed at low temperatures to maximize biological value (BV)
Mixes easily with a spoon, blender or Shaker Cup!
Ingredients
Pure Whey(Ultrafiltered Whey Concentrate [Compromised Of ~45% B-Lactoglobulin, ~20% A-Lactalbumin, ~15% Glycomacropeptides, ~10% Immunoglobulins, ~6% Bovine Serum Albumin, ~1% Lactoferrin, ~1% Lactoperoxidase, Protease Peptone, Lysozyme], Whey Isolates, Partially Hydrolyzed Whey Peptides And Glutamine Peptides), Natural And Artificial Flavors, Sucralose, Acesulfame Potassium.
Usage
Generally, the users are required to mix 1-2 scoops of this concentrated diet with 6-8 ounce of skimmed milk or cold water. You can mix the ingredients with a blender a well. This can be taken twice on training days and once in non-training days.
The product is firmly packed.
Great product 10/10. Mixability is great. Taste very very good. FittShell sells original products this is my first whey protein ..great JOB Highly recommend
The product is firmly packed.
I'm a little wried because this is my first order but the product is genuine