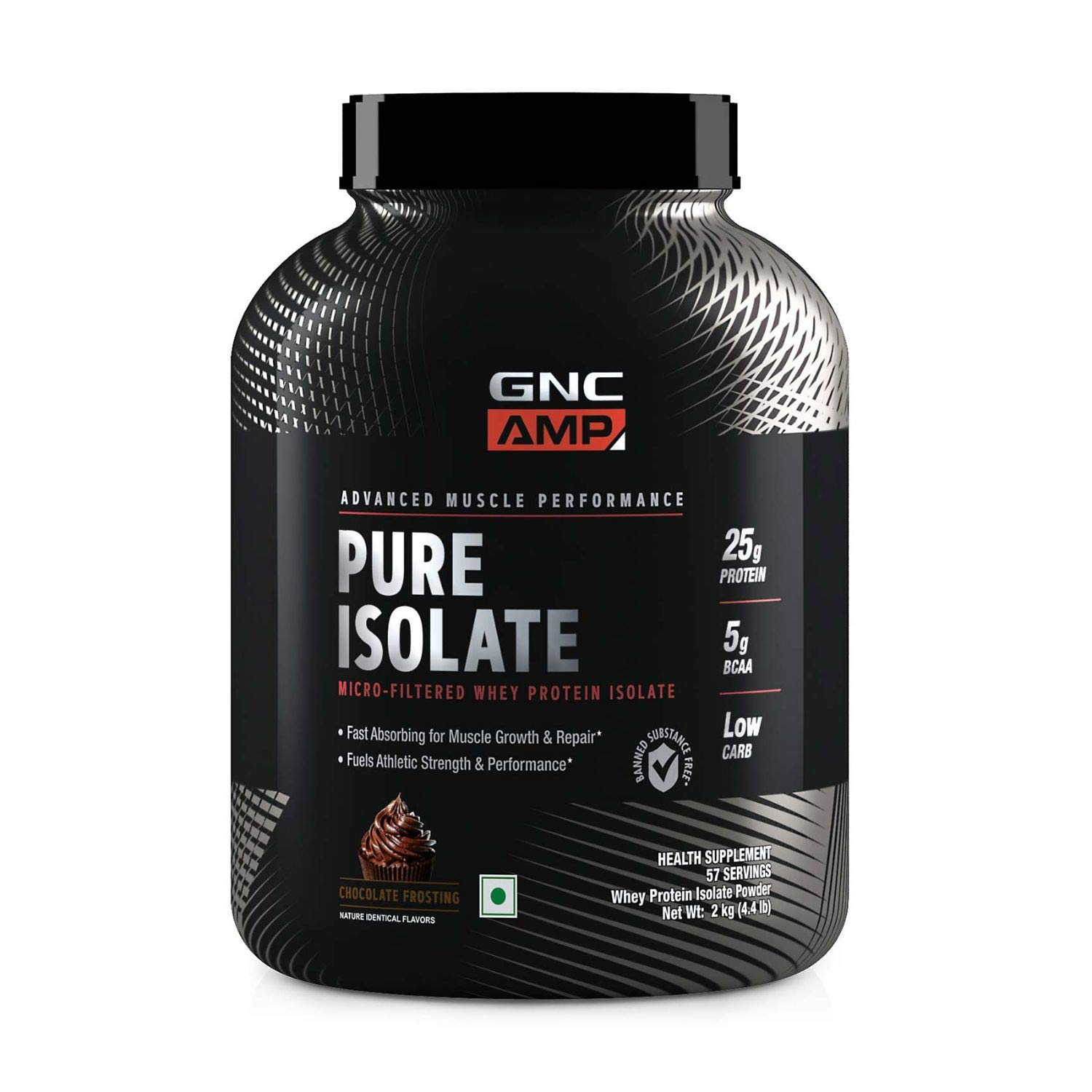 visit

GNC

store
GNC AMP Pure Isolate 2 kg
Each seving contains 25g of protein & 5g of BCAAs

Support muscle recovery, minimizes muscle soreness and fatigue

As a dietary supplement, mix one scoop (32g) in 6fl. oz. of cold water, milk or your favourite beverage

Great for post-workout or between meals consumption
100% Authentic Sourced directly from GNC
Brand
Importer | Brand
Guardian Healthcare Services Pvt. Ltd. (✓ Brand Authorized):
12-14, 3rd Floor, Brady House, Veer Nariman Road, Fort, Mumbai-400001, India
FSSAI Lic. No. 10016011003870
[email protected], 18001036861
Manufacturer
1) Nutra Manufacturing, 1050 Woodruff Road, Greenville, SC 29607
Country of Origin: USA
2) Zeon Lifesciences Ltd., Poanta Sahib, Sirmaur HP 173025
Country of Origin: India
3) Tirupati Wellness, SurajPur, Nahan Road, Paonta Sahib, Sirmaur HP – 173001
Country of Origin: India
4) Maxcure Nutravedics Limited, 12 Sector – 6A I.I.E. Sidkul, Haridwar Uttarakhand 249403
Country of Origin: India
GNC Whey Pure Isolate – Chocolate Frosting is pure, fast-absorbing protein providing key naturally occurring amino acids to support optimal muscle growth and performance.
WHEY PROTEIN ISOLATE POWDER: GNC AMP Pure Isolate is a micro-filtered, fast-digesting whey protein isolate powder that delivers 25g protein, 5g BCAA and 0g sugar per 1-scoop serving.

SUPERIOR FORMULAS FOR SUPERIOR RESULTS: A lack of protein can lead to excessive protein catabolism (breakdown) and may obstruct your athletic goals. Take it on with 25g protein which provides 19g of muscle-supporting amino acids, 5g BCAA including Isoleucine, Valine and Leucine, which is involved in the growth and repair process of muscle tissue and 1g of Creatine building blocks.

SUPERIOR PROCESS FOR ULTIMATE PURITY: Using over 20 steps in a sophisticated process to maximize protein quality, this whey protein isolate provides an ultra-clean option.