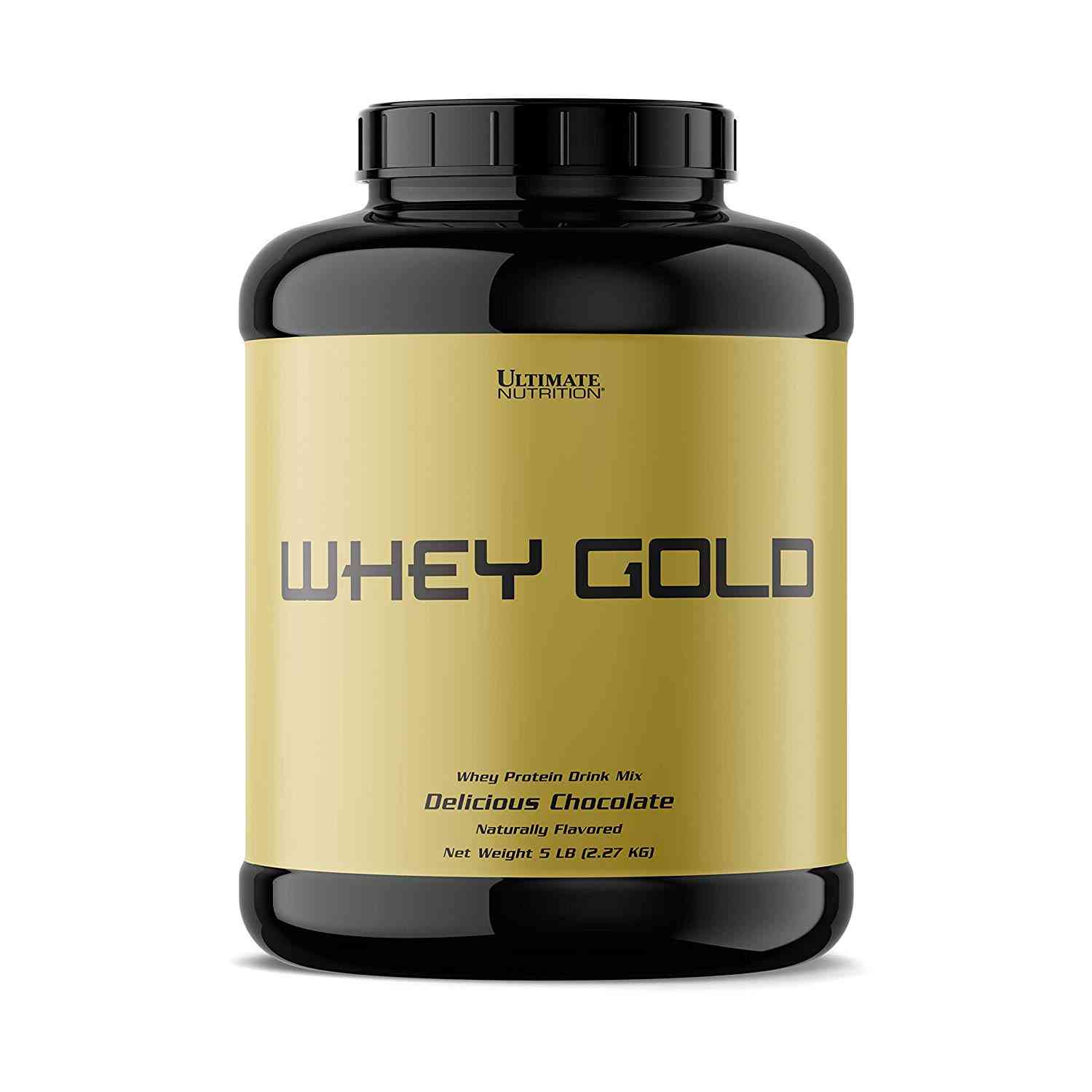 visit

Ultimate Nutrition

store
Ultimate Nutrition Whey Gold
Fast & Super-Fast Absorption
20g Fast-acting Protein
Hydrolyzed Whey Protein Isolate
Whey Protein Isolate
Whey Protein Concentrate
100% Naturally-occurring BCAA's and EAA's
Mixes Instantly
Amazing Taste
5lb. (2.27kg) Value Size
Chocolate & Vanilla Flavors
100% Authentic Sourced directly from Ultimate Nutrition
Brand
Importer | Brand
1) Bright Performance Nutrition (✓ Brand Authorized):
203 om corner 12/B ward plot no 336 -337 banking circle gandhidham kachchh 370201 Gujarat, India
FSSAI Lic. No. 10015021001583
[email protected], (22) 49710705
2) Shri Balaji Overseas (✓ Brand Authorized):
Khasra no 731/1 div iii phirani road mundka Delhi 110041, India
FSSAI Lic. No. 10015011002705
[email protected]; 9268885807
Manufacturer
Ultimate Nutrition Inc., Farmington CT 06034
Country of Origin: USA
Ultimate Nutrition again was on the cutting edge as we were one of the first companies to come out with Whey Protein powder in a bottle. Today, Ultimate Nutrition continues to excel with a wide range of products including Iso Mass Xtreme Gainer, ProStar Whey, Muscle Juice 2544, GlutaPure, Protein Isolate, Iso Sensation 93, Amino 2000, Ultra Ripped, Horse Power, and now Horse Power X. Horse Power X is a revolutionary condensed pre-workout supplement formulated to help increase energy, endurance, and stamina, and to promote increased strength and muscle building gains.
Very well worth the money.
I'm a little wried because this is my first order but the product is genuine
The product is firmly packed.
Truly Amazing product. We all know the status of buying whey protein in India.
Very well worth the money.