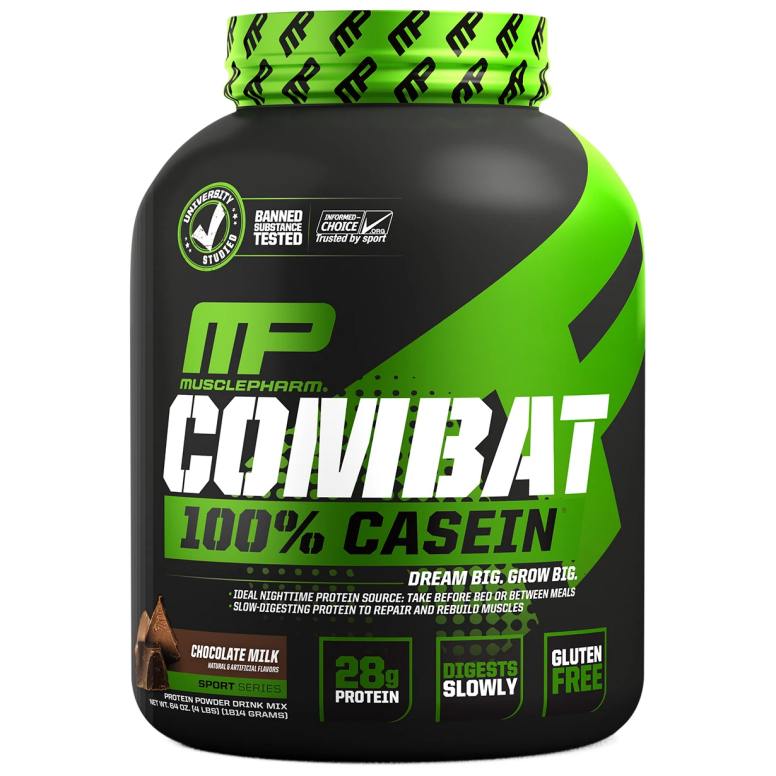 visit

Musclepharm

store
MusclePharm Combat 100% Casein
Key Features:
28 Grams of the Ideal Nighttime protein source.
Slow-digesting to support your Muscles with you sleep.
60 MG of Digestive Enzymes.
Banned Substance Tested.
No Artificial Dyes or Colors.
Gluten-Free.
100% Authentic Sourced directly from Musclepharm
Brand
Importer | Brand
Shri Balaji Overseas (✓ Brand Authorized):
Khasra no 731/1 div iii phirani road mundka Delhi 110041, India
FSSAI Lic. No. 10015011002705
[email protected]
Manufacturer
MusclePharm, 4721 Ironton St, Building A. Denver CO 80239 Country of Origin: USA
MusclePharm Combat 100% Casein 4 Lb protein delivers sustained, slow-digesting protein and amino acids. We start with the best micellar casein protein available, then combine it with a digestive enzyme blend to deliver quality muscle-promoting proteins. While you sleep, your muscles are being fed thanks to Casein's slow-digesting properties.
Benefit
100% Micellar Casein
Ideal Nighttime Protein Source Before Bed
Repair and Rebuild Muscle
Delivers 28 Grams of Slow-Digesting Protein
Added Digestive Enzyme Blend
Gluten-Free