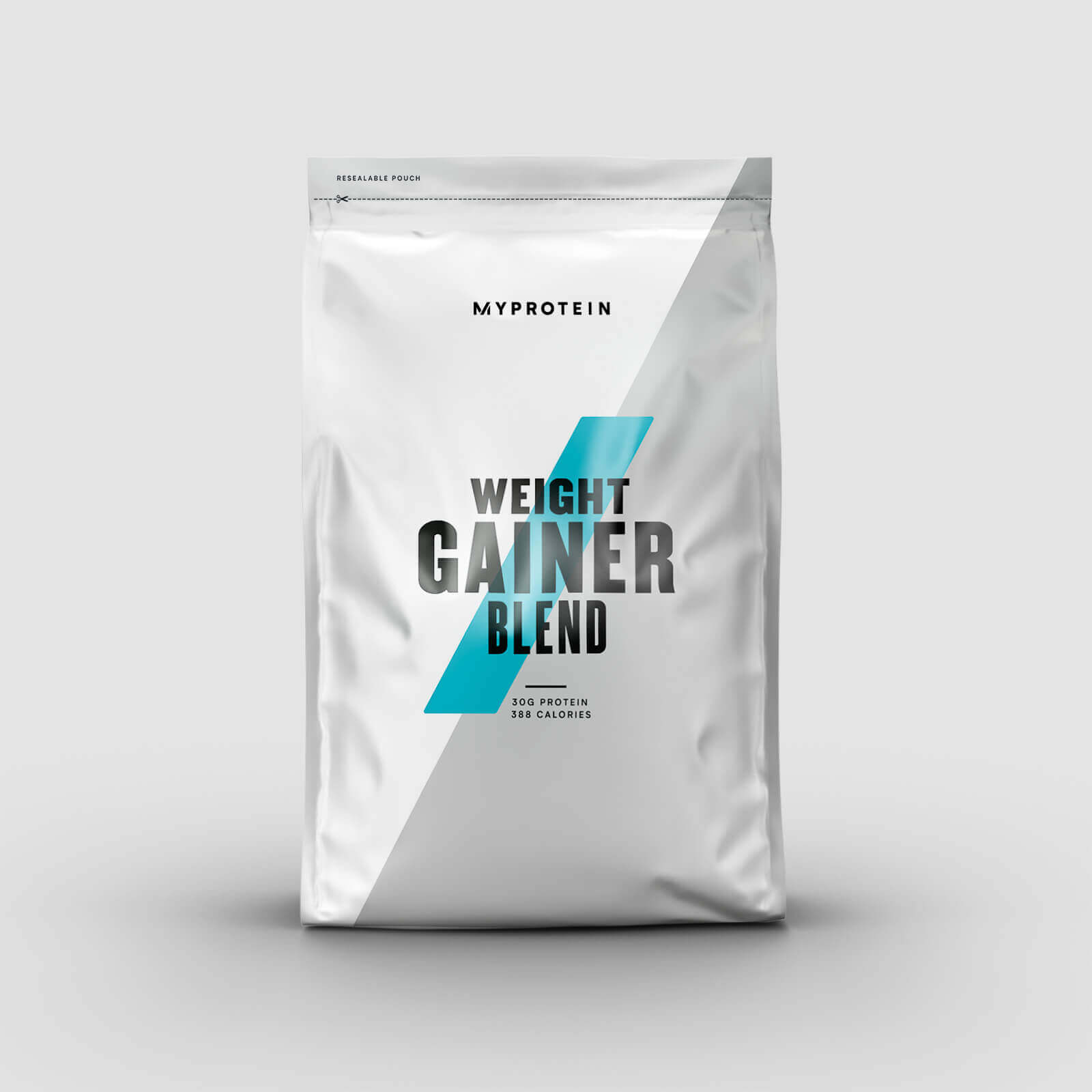 visit

My Protein

store
MyProtein Weight Gainer Blend
Over 30g protein per serving
Staggering 388 calories per serving
Sustained energy release
100% Authentic Sourced directly from My Protein
Brand
Importer | Brand
Uniglobal Distributors Pvt. Ltd. (✓ Brand Authorized):
2/6, First Floow, West Patel Nagar, New Delhi 110008
FSSAI Lic. No. 13321011000910
[email protected]; 9990445500
Manufacturer
The Hut Group, Northwich CW9 9HX
Country of Origin: United Kingdom
Our Impact Weight Gainer is a beast of a supplement, perfect for anyone wanting to increase size and mass. Your body can only do this if it's in a calorie surplus – simply put, you have to consume more calories than you burn.
Need to rack up the calories? This protein and carbohydrate powder blend is the one for rapidly increasing your daily count.
What are the benefits of Impact Weight Gainer?
Our new formulation contains over 30g of both fast and slowly digested proteins per serving, making it perfect for post-exercise recovery and for continuous delivery throughout the day. This won't just spike your protein uptake but will sustain it.
There's also 50g of carbohydrates per serving, from oat flour and maltodextrin, giving your body a generous helping of calories, as well as fibre which supports a healthy diet.
When should you take Impact Weight Gainer?
Enjoy your favourite flavour first thing in the morning or immediately pre/post-workout to get the best results.
Impact Weight Gainer is also ideal for post-recovery as it's high protein content contributes to the growth and maintenance of muscle mass.
The product is firmly packed.
I'm a little wried because this is my first order but the product is genuine