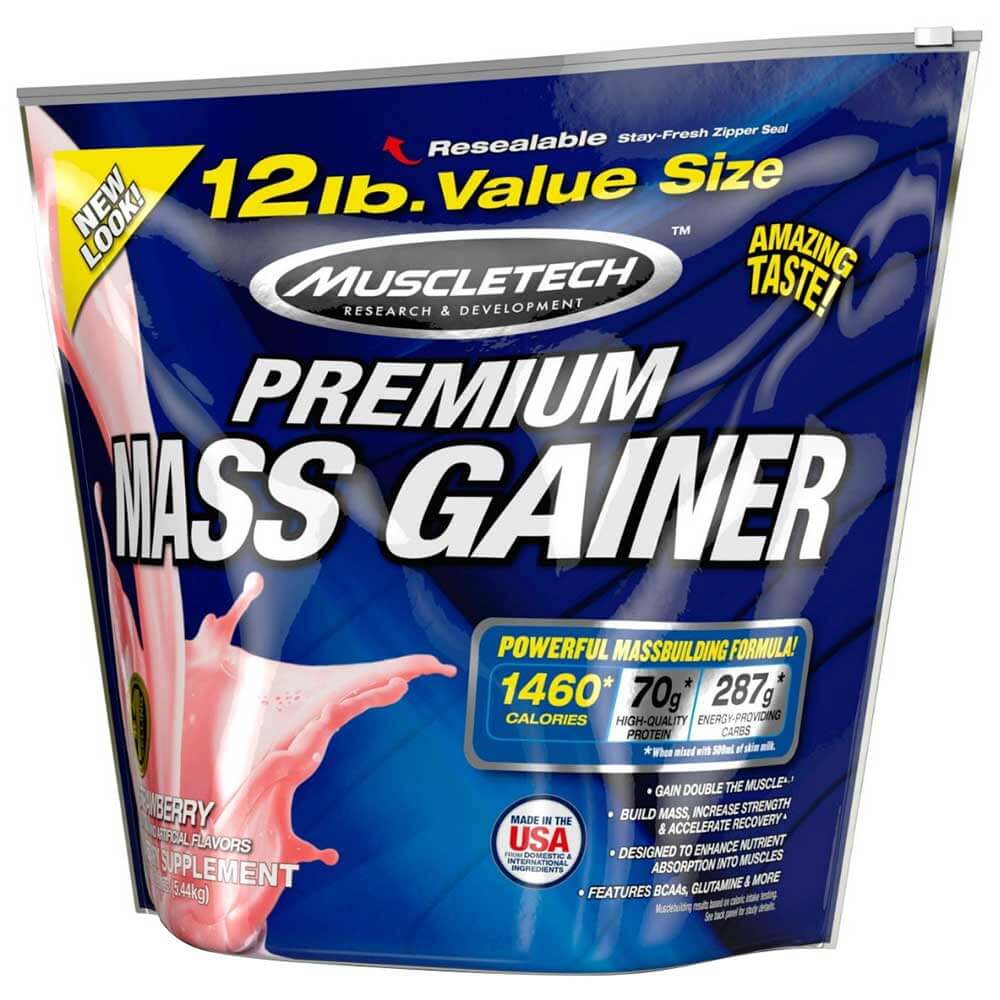 visit

Muscletech

store
MuscleTech Premium Mass Gainer
Build muscle, increase strength & accelerate recovery
Packed with high-quantity, premium quality calories
Scientifically shown to help build more mass
100% Authentic Sourced directly from Muscletech
Brand
Importer | Brand
Shri Balaji Overseas (✓ Brand Authorized):
Khasra no 731/1 div iii phirani road mundka Delhi 110041
Country of Origin: India
FSSAI Lic. No. 10015011002705
Email : [email protected]
Manufacturer
1) Muscletech, Lovate Health Science, 3880 Jeffery Blvd. Blasdell NY 14219
Country of Origin: USA
2) Superchem Nutri Formulation,Jamniwala Road,Near Jamboo Khala,Badripur Paonta Sahib Sirmaur, Himachal Pradesh
Country of Origin: India
Muscletech 100% Premium Mass Gainer
80g of protein in each serving for superior muscle building Nutrient dense and has a great taste Packed with high-quantity
premium quality calories for gaining quality muscle. Provides energy to the body Builds muscle, increases strength and accelerates recovery
ACCELERATE RECOVERY
Enhanced with a scientifically validated musclebuilding compound (creatine) to help build more muscle size and strength, and help accelerate muscle recovery
PACKED WITH HIGH-QUANTITY, PREMIUM QUALITY CALORIES
Power-packed with over 1,430 calories, including 70 grams of high-quality protein, 286 grams of energy-providing carbs, BCAAs, glutamine, essential minerals, and more, in every serving.
SCIENTIFICALLY SHOWN TO HELP BUILD
In one 8-week scientific study, subjects taking 2,000 calories (found in approximately
1.5 servings of 100% Premium Mass Gainer) gained double the muscle than the control group (6.2 lbs. vs. 3.1 lbs.).
In the same study, subjects also added more size to their chest and arms!
The product is firmly packed.
I'm a little wried because this is my first order but the product is genuine