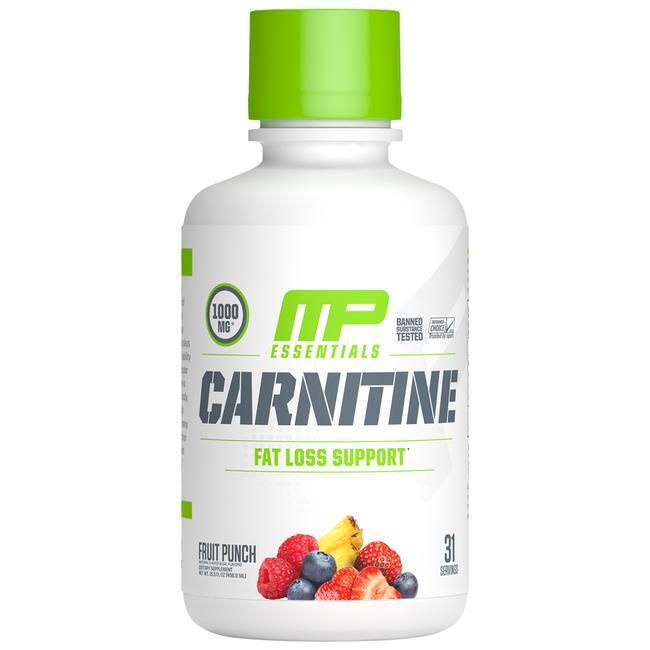 visit

Musclepharm

store
MusclePharm Liquid Carnitine Core
Musclepharm Carnitine Core Assists In Transporting Long-Chain Fatty Acids Into The Mitochondria (The Cells' "Power Plant") To Make This Process More Effective.

This Amplifies An Athlete's Ability To Metabolize Fat Into Muscular Energy.

While The Body Produces Carnitine Naturally, Many Athletes Supplement Their Intake.
100% Authentic Sourced directly from Musclepharm
Brand
Importer | Brand
Shri Balaji Overseas (✓ Brand Authorized):
Khasra no 731/1 div iii phirani road mundka Delhi 110041, India
FSSAI Lic. No. 10015011002705
[email protected]
Manufacturer
MusclePharm, 4721 Ironton St, Building A. Denver CO 80239 Country of Origin: USA
TURN FAT INTO ENERGY!
MusclePharm®  Carnitine Essesentials Liquid assists in transporting long-chain fatty acids into the mitochondria (the cells' "power plant") to make this process more effective. This amplifies an athlete's ability to metabolize fat into muscular energy. While the body produces carnitine naturally, many athletes supplement their intake. Raspberry ketones act as a natural energy booster for anybody on a low-calorie diet.
 Product Benefits:
Promotes energy for weight loss by utilizing fat
Helps reduce body fat
Helps athletic performance and endurance
Helps convert fat into energy
**These statements have not been evaluated by the Food and Drug Administration. This product is not intended to diagnose, treat, cure or prevent any disease. 
No reviews found for this product.