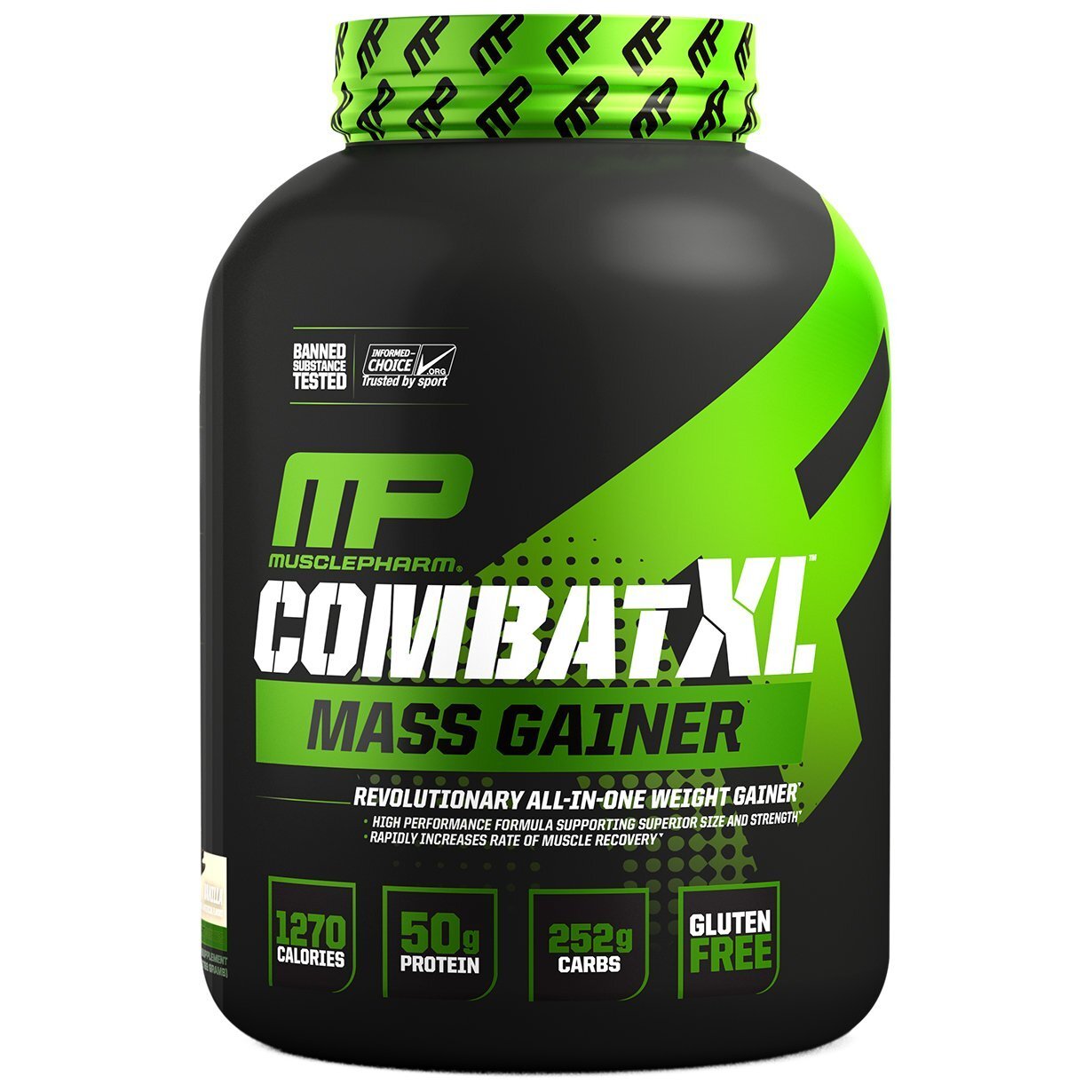 visit

Musclepharm

store
MusclePharm Combat XL Mass Gainer
Product benefits
1270 Calories
50 grams of muscle building protein
252 grams of carbohydrates
MCTS, Flax,and Chia Seeds
100% Authentic Sourced directly from Musclepharm
Brand
Importer | Brand
Shri Balaji Overseas (✓ Brand Authorized):
Khasra no 731/1 div iii phirani road mundka Delhi 110041, India
FSSAI Lic. No. 10015011002705
[email protected]
Manufacturer
MusclePharm, 4721 Ironton St, Building A. Denver CO 80239 Country of Origin: USA
MusclePharm® Combat XL™ is a revolutionary weight gaining supplement formulated with dense, functional calories and essential nutrients partitioned precisely to create the perfect muscle building environment an athlete needs. Featuring essential fatty acids, complex carbohydrates, and 4 sources of protein, Combat XL works to promote muscle recovery allowing you to get big – and stay big!
Very well worth the money.
Very well worth the money.