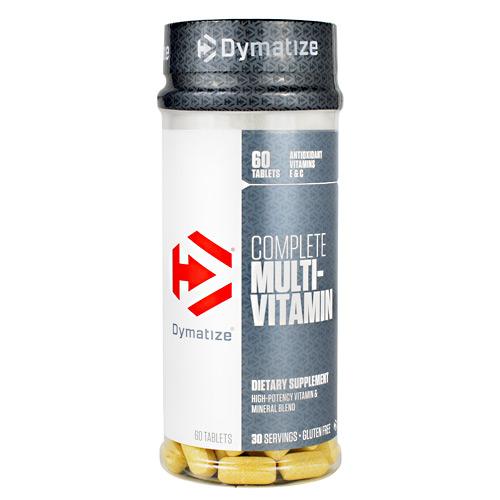 visit

Dymatize

store
Dymatize Complete Multi-Vitamin
Key Features:
High-potency Vitamin and Mineral Blend
Antioxidant Vitamins E & C*
Gluten-Free
No Artificial Colors
100% Authentic Sourced directly from Dymatize
Brand
Does the food in your diet provide all the vitamins, minerals, and other nutrients you need every day? Dymatize's Complete Multivitamin contains a comprehensive blend of vitamins and minerals. It is an ideal daily nutritional supplement formulated to help support your health and fitness goals.*
Dymatize® is recognized worldwide for providing high-quality sports nutrition for fitness, performance and physique athletes. Dymatize products are formulated based on the latest science and are produced to our highest quality standards. All products are rigorously tested for quality to ensure that nutritional levels stated on the label are in the bottle. This product is gluten free and contains no artificial colors.
No reviews found for this product.